Error After Assigning Guest Room
At times, an error message is received after assigning guest rooms to the Room Attendants for cleaning.

This error message will only occur at a site that has its Property Management System integrated with MOP.

There may be only one error warning or several error warnings on the same message.


When the rooms have been assigned error-free, a message indicating Changes Saved! will auto-populate (see example below).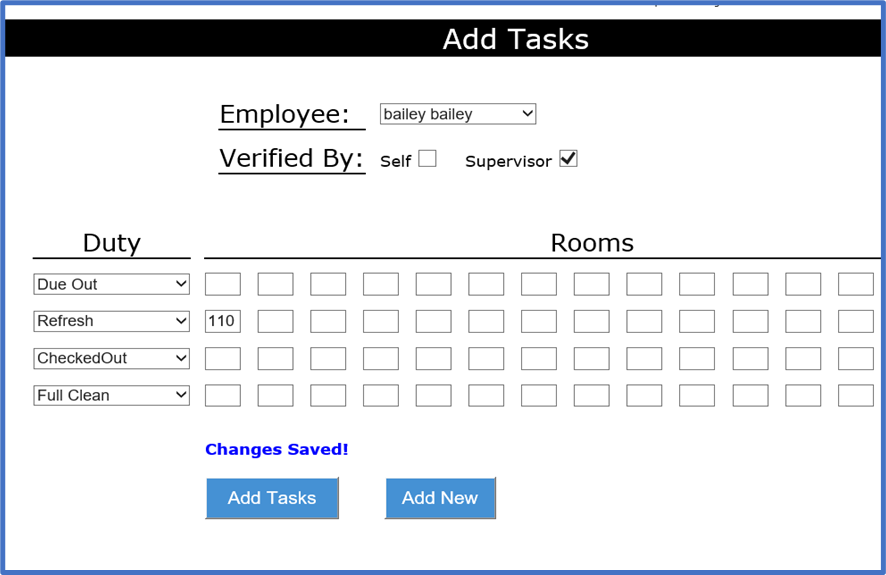 If a room was not included in the transfer of rooms to be cleaned from the PMS to MOP, an error message will auto-populate (see example below)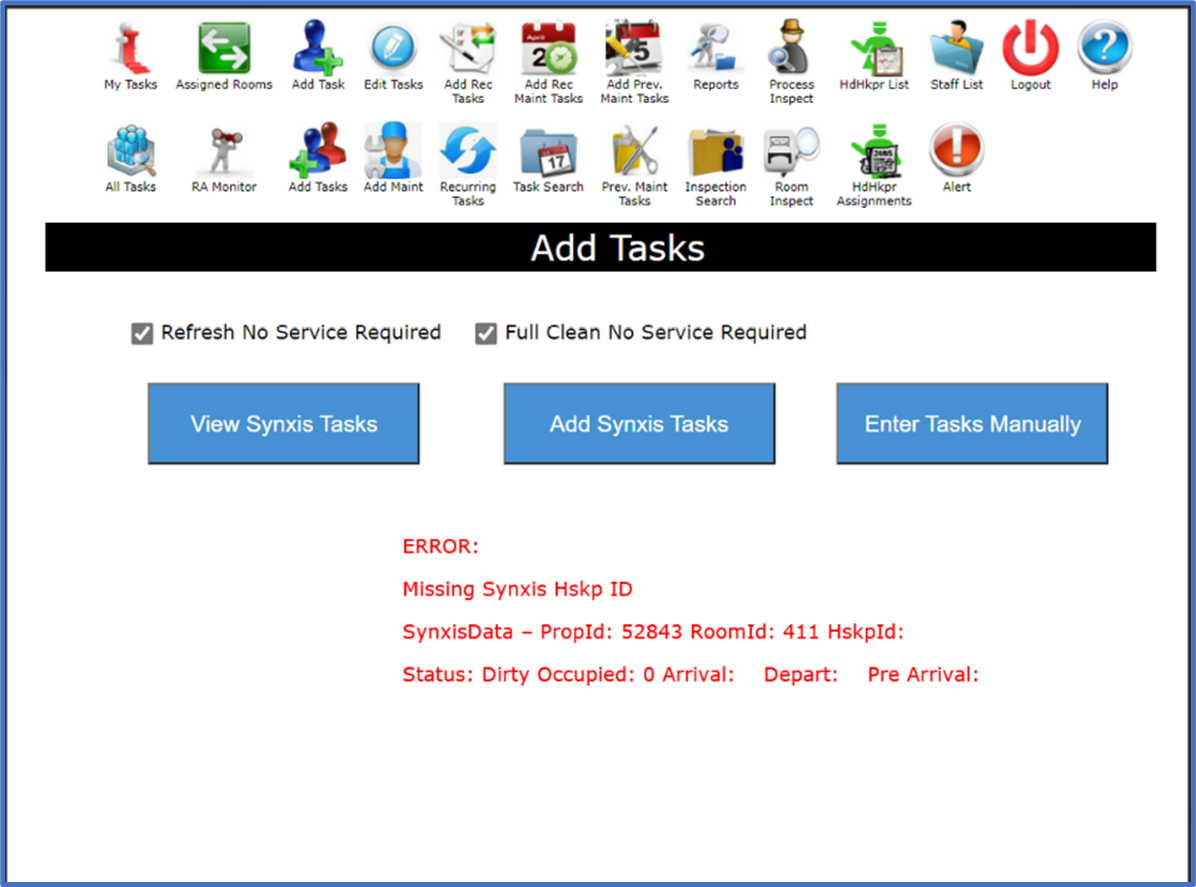 What it Means and How to Trouble Shoot the Error Message
When this message is received,
the platform is indicating that a room or several rooms that should have been assigned did not
get assigned.
Some examples of situations that would generate an error are as follows:
- Room that was listed as out of order;

- Room was checked in after the audit closed.

To troubleshoot, print the Room Status or Housekeeping Report from the PMS.

From the All Tasks screen, select the Excel Download icon on the screen to generate the day's current assignments. (see example below)


Cross-reference the MOP file to the PMS report. Any discrepant room(s) should be assigned manually in MOP.