This section is where you can add Manual Room Assignments.

Assign Rooms
- Employee: Select the Employee you wish to assign the room to;
- Verified By: Defaults to what is set up in the MOP profile. If needed, you can override this and select the other option for that one day of assignment;

- Duty: Four drop-down windows that all have the same room status selection options from Due Out, Checkout, Refresh/Stayover;

- Rooms: Enter room numbers for checkouts and so on.

- Add Tasks: Assigns the days rooms to room attendant selected;

- Add New: Allows the user to assign more rooms to another room attendant.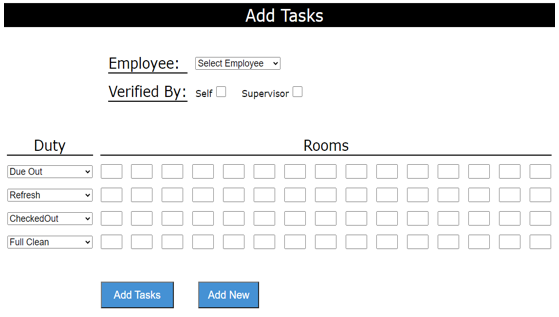 Watch the Tutorial Video