The format is based upon a
product quality or quality control perspective. The inspection can prove beneficial for performance
reviews

When the
Room Inspect
icon is selected, the platform rolls to the form page, Room Inspection Add
The person who is doing the inspection will have their name
automatically populated. Once a room number has been selected for inspection, the platform will auto-populate the name of the last
room attendant
that cleaned the room. The form is broken down into two areas of the room, the Room and the Bathroom.
The Room area has 31 sub-categories and the Bathroom has 15 sub-categories.
Generally, a Room Inspection will be conducted in a room that is Vacant/Clean. Therefore, the form will start with zero problems.

A single-point deduction begins if a
Maintenance
or
Housekeeping
issue is checked in the box.
If the option for
Both
is selected, it will be a two-point deduction in the score.
If a Maintenance issue is checked, the platform will automatically roll to the area a work order task can be created.
Pre-Determined Score Levels

Excellent
- 3 or fewer issues
There is an auto-fail box that would flag the score at a minimum of 7 issues. Be sure to record specifics in the Notes field.

Upon completion, click Submit to save the inspection.

Hskp Maint Both Hskp Maint Both Hskp Maint Both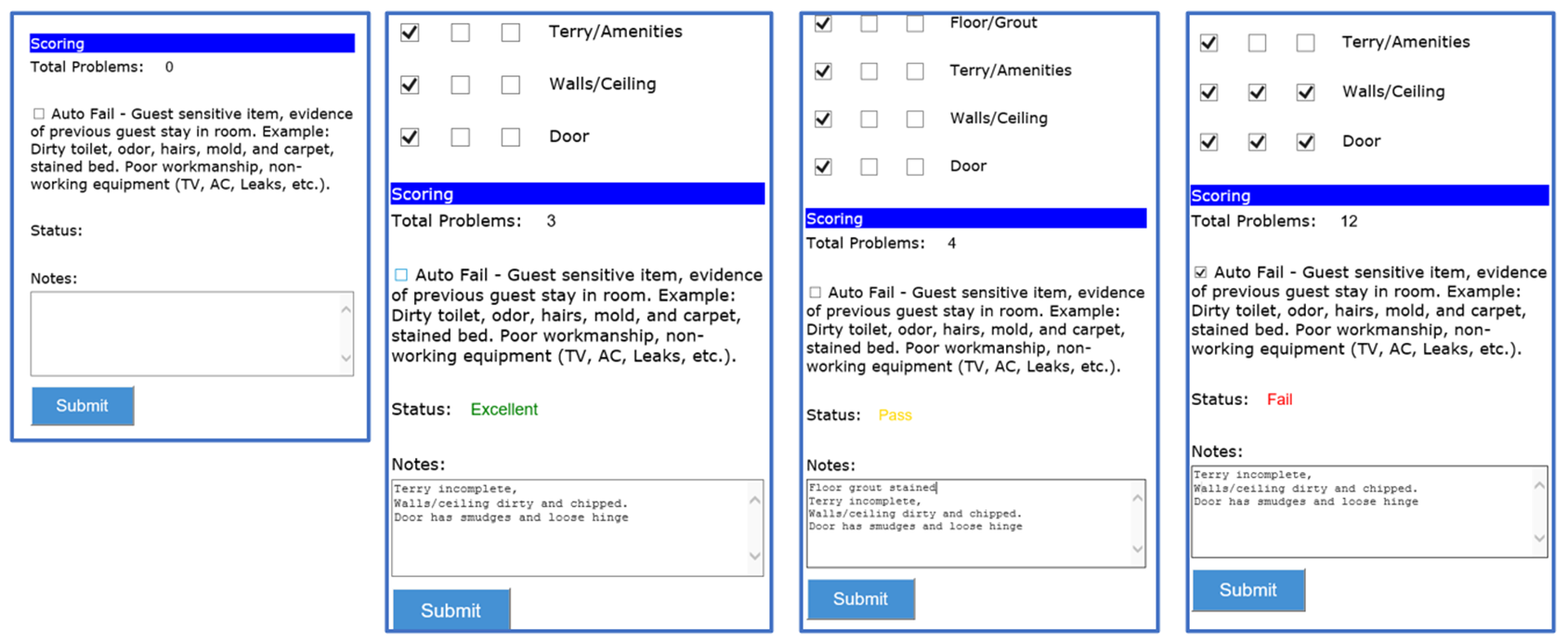 If there are deductions and the form has been submitted, the platform will roll to the option; Would you like to Re-Clean this room?