If you have associates that are cross-trained and cross-utilized at the hotel,
logins will need to be created for each department they work in.
This is necessary for their tasks to be assigned to the department they will be working in for the day. This will also ensure that any scheduled task is recorded in the right place for proper documentation.
Set-Up

Whether you are adding a new associate or simply adding another department for an existing associate, you will access the Add Staff icon.

Once selected, the platform rolls to the Staff Edit screen. In the screenshots below, two departments were set up for John.

He has a login for the Departments of Maintenance and Desk Staff.

Note under User Name, the abbreviations added to depict the departmental login. johnfd (front desk) and johnmtc (maintenance)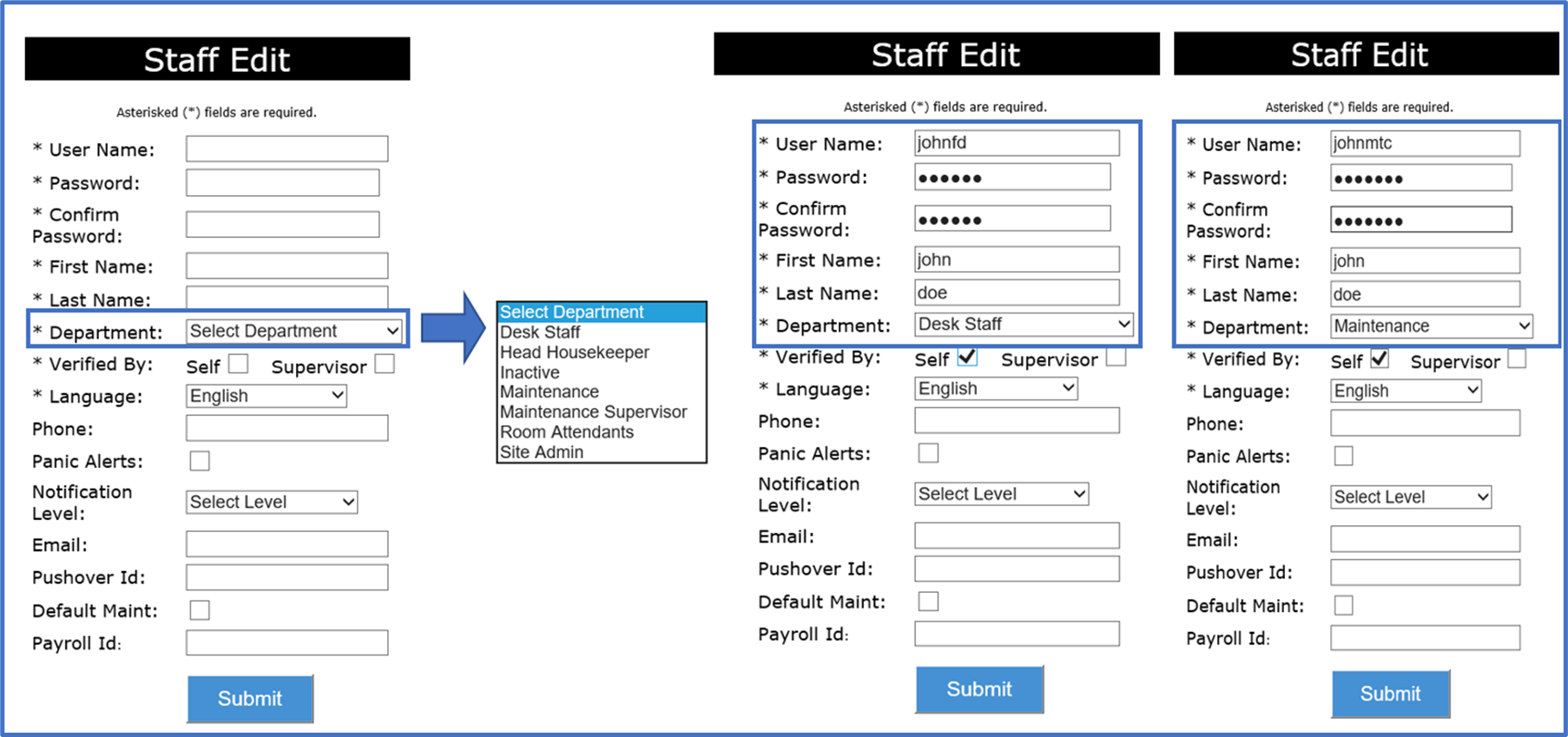 Suggestions for Multi-Department Logins

In the User Name examples above, please note these are just examples and not a required format for the platform to work.

You have complete flexibility within MOP to set up certain parameters. It is essential to have all the departments set up for each

associate. This ensures proper assignment and tracking of tasks in MOP.
For user names, you can set it up as the department first and then their name, i.e. fdjohn, mtcjohn, fdjd (front desk john doe), etc.