The Pause option is available when a person assigned the task may need time tracking to stop for various reasons such as letting the paint dry,
waiting for a part to make repairs or even a lunch break.
How to Access the Pause Option

In the example below, Noah has been assigned a task regarding the Pool. On his
My Task
screen and on the
All Tasks
screen, the
Status is Start.
When Noah selected the Pool to start the task, a timestamp is automatically marked at 11:52

When he selected the room (RM) Pool on his screen again, the platform rolled to the options of Fixed or Pause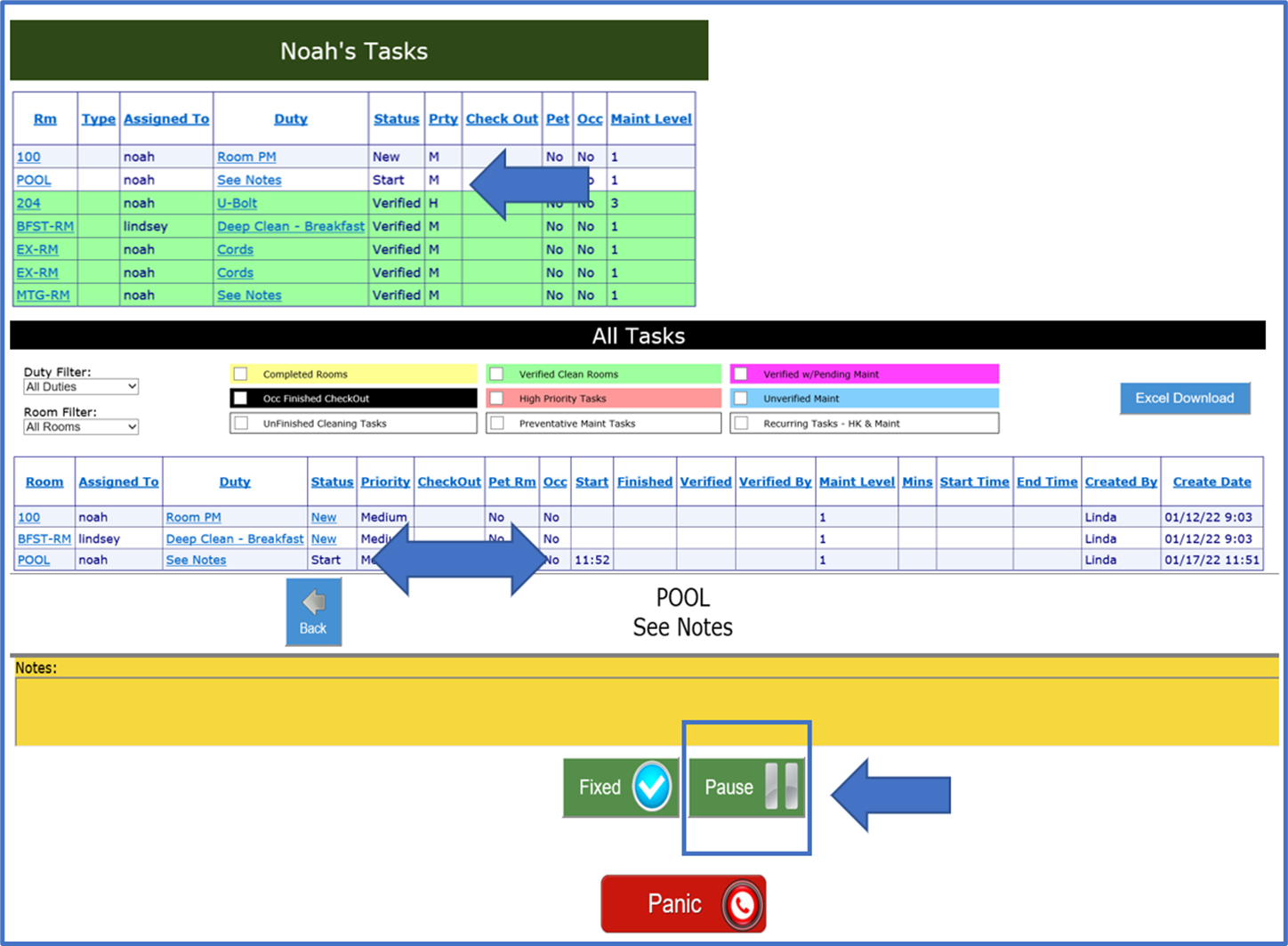 What Happens When the Pause Option is Selected
In the example below, the
Pause
option is selected. Noah's
My Task
screen and the
All Tasks
screen reflect in the status as Pause.
At that, the original timestamp
is removed and a time (11 minutes) is added that reflects how much time has elapsed between the
Start and the Pause of the task.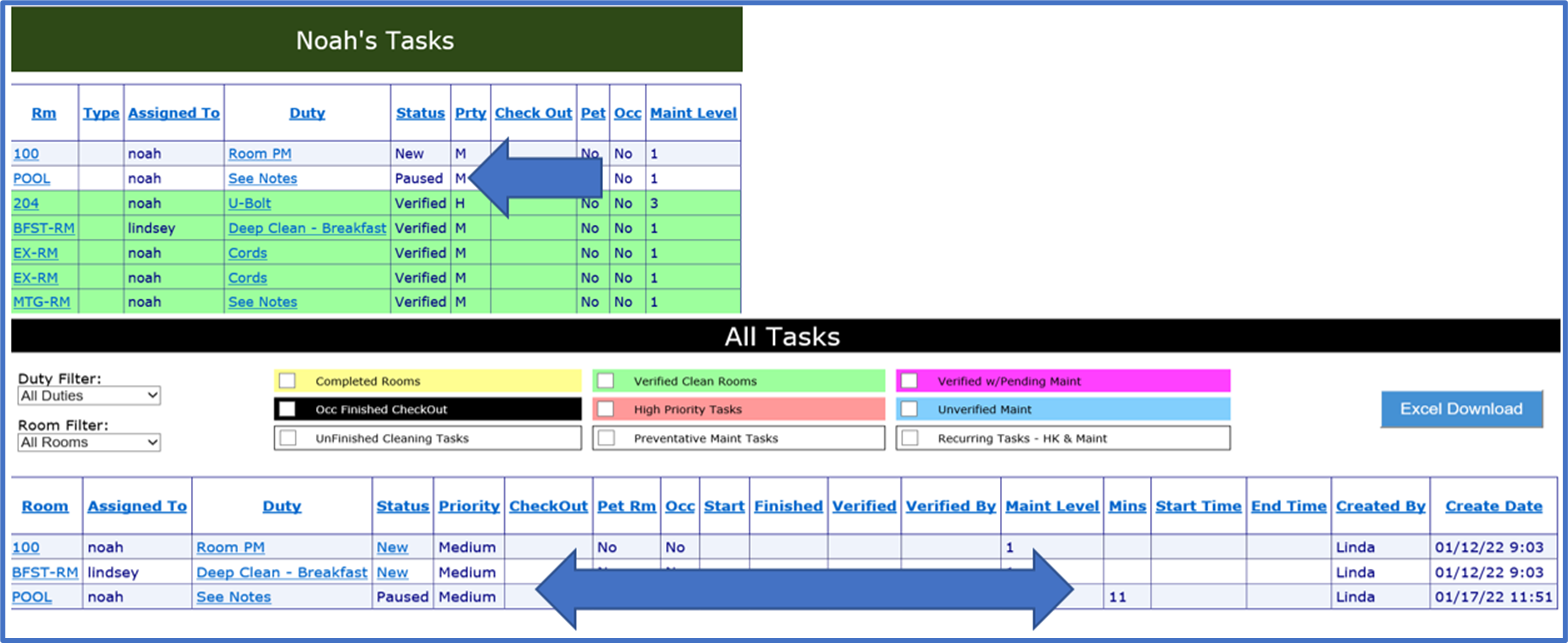 Status After Pause is Ended
In the final example below, Noah has selected Start again as the Pause is no longer needed. A new
Start
time
(12:09)
is automatically populated.
The
11 minutes
that reflected the time elapsed during the Pause of the task is still in play.
Once the task is
Fixed
, the time stamp for
Finished
is automatically populated. Under the
Minutes (Mins)
column the time is now a combination of both timestamps
for the task. The time elapsed during the first Start then Pause was
11 minutes.
The time elapsed between the second Start and Finished
was
6 minutes
, thus the minutes associated to complete the task was
17 minutes total.
It will appear that there is an error in MOP because only 6 minutes was used (a little mental math can assist in this part) during the second Start but the total time was 17.

The final screen
does not reflect the 11 minutes used during the first Start to Pause. it will need to be a known assumption or asking the associate
if the Pause function was used during the performance of the task or instructing the associate to use the Notes field to explain.
Utilizing the Notes Field for a Task
For that reason, some may opt out of
using Pause. The platform allows for accuracy in time tracking to complete the task w
hether the
Pause Option is utilized or not.