VM MOP Icons and Descriptions
The charts below provide the names, which department has access, and a brief description of the Icons in VM MOP.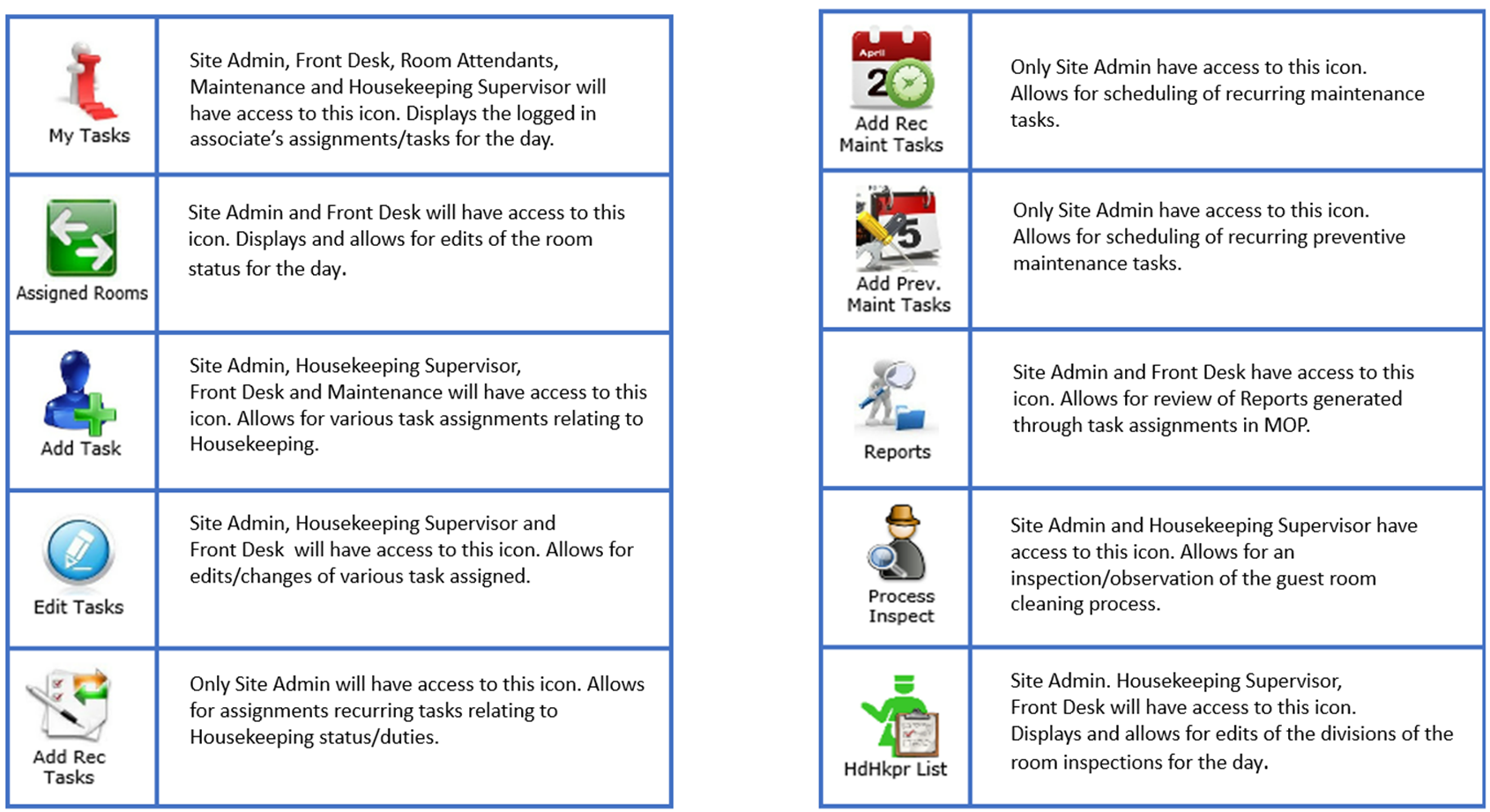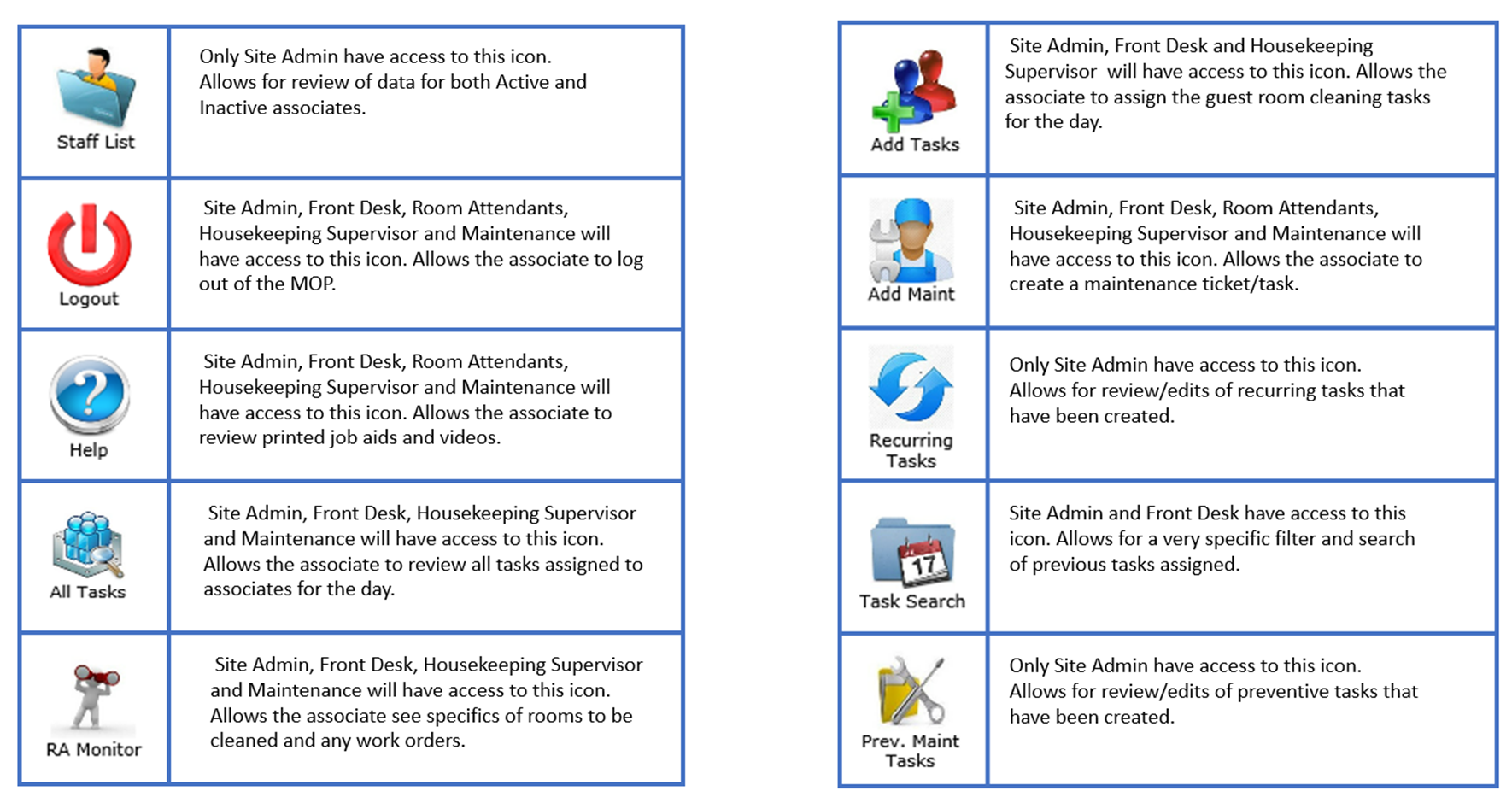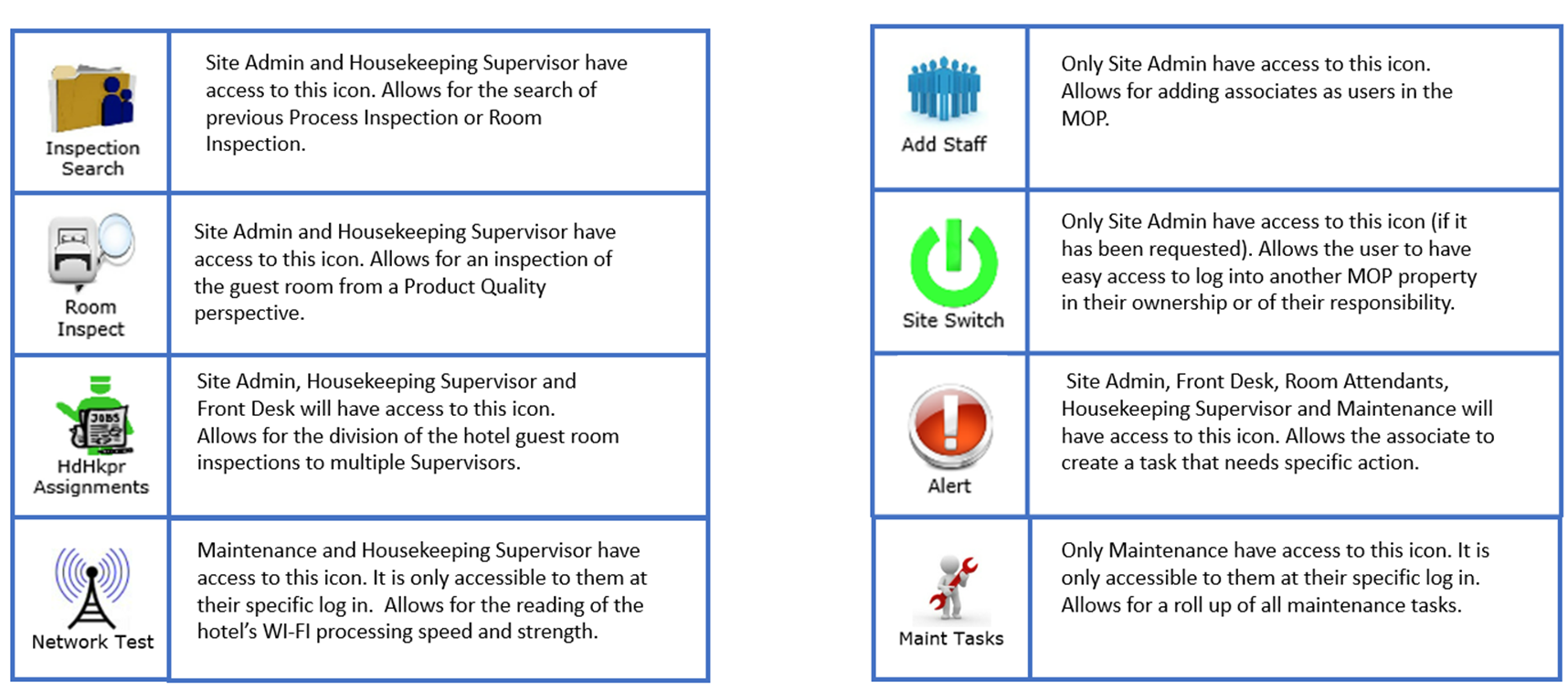 Related Articles

MOP Icons and Level of Access

Icons The icons in MOP allow for assigning, editing, performing, or reviewing various tasks related to hotel operations. The pictorials and brief titles listed below each icon provide insight into the scope and relativity of the functions available. ...

How to Utilize the MOP by VM Support Knowledge Base and Electronic Ticketing Platform

MOP by VM Support is a tremendous resource for Clients/Subscribers to MOP. This article will give you an overview of its contents and how to best utilize its resources. Our goal is to provide you with an easy access point to get help when needed and ...

What is MOP? (Overview)

QUICKLINKS: TUTORIAL VIDEO | VM UNIVERSITY COURSE What is MOP - MOP is an acronym for Mobile Operating Platform. - MOP allows its users to have enhanced communication in their day-to-day duties and responsibilities - Is not an APP - No download is ...

How to Create a MOP Shortcut on Your Desktop

MOP Desktop Icon To eliminate cookies that can hinder your ready access to different MOP sites, create a shortcut on your Desktop that will take you to a new Site Login versus the User Login of the Site you were previously just logged into. This is ...

Are there courses available for MOP?

Are there courses available for MOP? Yes, there are, at Visual Matrix University! ​ Visual Matrix University has courses dedicated to MOP users. The courses are associated with the different departments relative to hotel operations. The courses ...