MOP is an acronym for

Mobile Operating Platform

.
It is a web-based platform that operates in the Cloud. It is not an APP, therefore no downloads are necessary.

MOP allows its users enhanced communication regarding their duties and responsibilities and promotes a more efficient way to manage hotel operations - from daily tasks to scheduled weekly, monthly, quarterly or annual tasks.
MOP - Mobile Operations Platform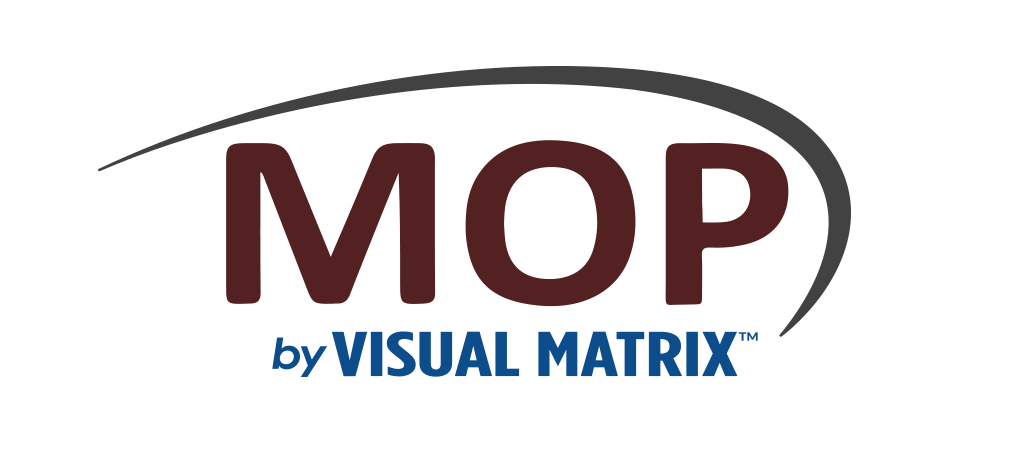 MOP is not an APP - No download is required.

MOP is an internet-based platform and operates in the cloud.

MOP is accessible from any internet-capable device (Desktop, Laptop, Tablet, or Cell Phone).

MOP provides solutions for the team to work smarter, faster, better.

MOP takes hotel automation to the next level.

Core Functionality/

Features-Benefits
Routine duties and responsibilities ranging from room assignments, work orders, guest's requests.
Enhanced communication between hotel team as data is pushed out through the devices used. No need to interrupt a room attendants work to "check the board" for status updates.
Eliminates the need for paper worksheets, work orders, and storyboards.
Shows
when a task was started and finished. Allows for time management analysis.
Reports are available in a weekly or monthly format. Provides data that logs tasks assigned and time it took to complete the task. Allows for an overview of scheduled tasks and if the team is "On Pace" for completion of tasks.
Guest Service Enhancements
Guest inquiries regarding room status, delivery of special requests can be readily addressed.
Guest room PMs (Preventive Maintenance), deep cleans, special projects (Changing Door Lock Batteries), etc. Can be scheduled as a recurring task and will show up automatically the day it was scheduled For.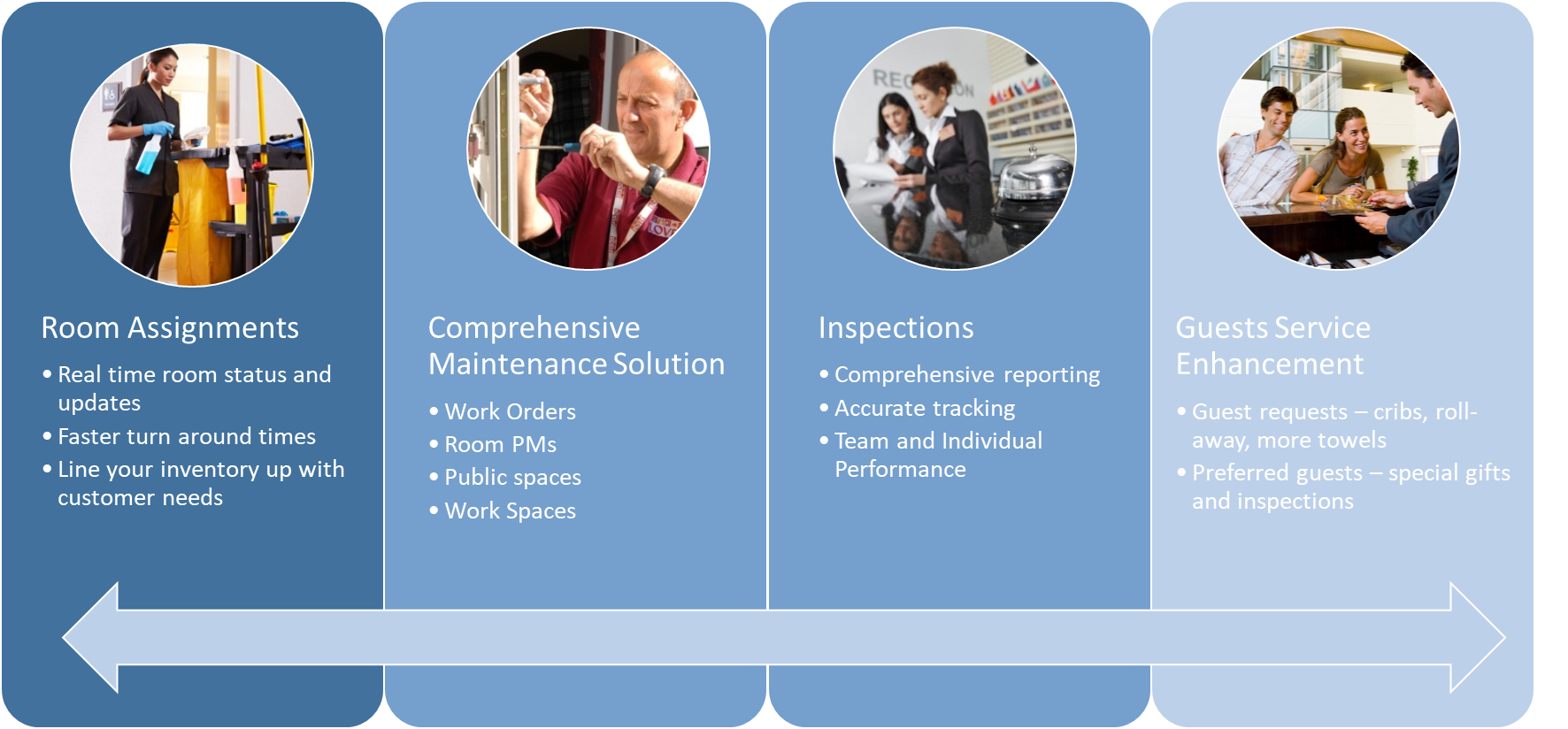 Video